The aRT fRIDAY, 11.9.2020
A free art task for all children in primary school -age.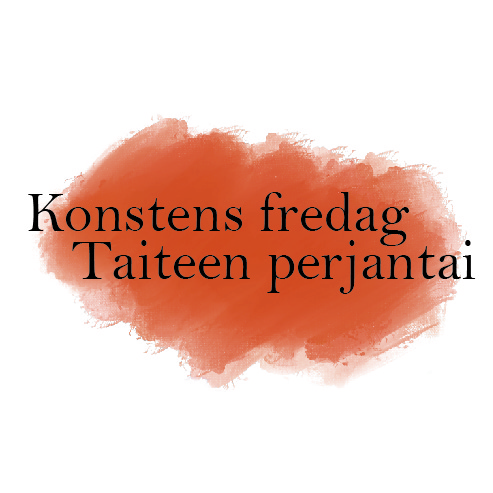 This year Konstrundan presents a new concept for the Art Friday. We have ordered a film, wher an artist presents herself and then gives the children a task to perform. The task can be performed by children in school or at home. The film is in Swedish with Finnish subtitles. Teachers or parents are asked to help children collect the materials needed.
The task of 2020 is called Royal for a day and it is planned and presented by artist Camilla Forsén-Ström. September 11, we publish the task on our website and Facebook.The results are then published on Instagram by the teachers or parents.
#konstensfredag #taiteenperjantai
---
The participants for konstrundan 2020 are chosen
The participants for Konstrundan 2020 are now chosen: a total of 291 professional artists, artisans and designers will open the doors to their studios and workshops for the public during the weekend 12-13 September.
Regionally the 291 participants are distributed according to the following:
Eastern-Uusimaa 29
Helsinki region 69
Western-Uusimaa 19
Turunmaa region 28
Åland Islands 27
Ostrobothnia 36
Other regions in Finland 83
Here you finde the participants organised according to region.
---
what is konstrundan?
Konstrundan has been arranged in Finland since 2008. During the weekend artists, craftsmen and designers open their studios for the public. The main goal is to generate meetings between the creators and the visitors.
Approximately 200 professionals in the fields of art, craft and design open their studios and workshops for the public.
In 2020, Konstrundan is arranged on Saturday 12th and Sunday 13th of September. The studios are open from 11 AM to 5 PM.
Participants from earlier years are presented in the archive (in Swedish and Finnish).