My home island is Vinön in Hjälmaren, Sweden, I was born and raised there. Via Örebro and Gothenburg me and my family ended up in Åland 16 years ago and here we will stay. I am a lifelong painter, I have always painted, as ABBA would have put it "I could paint before I could walk". In high school, I attended the arts and form major, but then life took me on a different path and eventually after ten years as a systems specialist, I decided to make a change and applied to the Handicrafts program here at Ålands folkhögskola. Now paints and brushes have been joined by shells, yarn, metal wire, clay and more yarn. I love to use many different techniques and like to mix, no rules and limits, just free creation.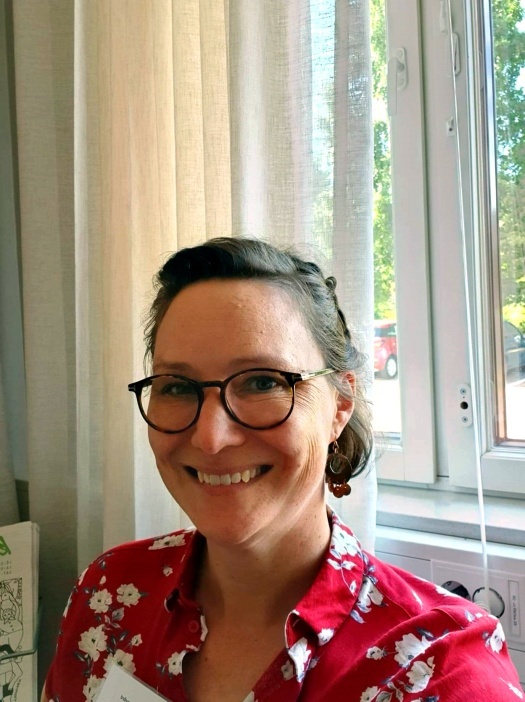 Craft and art are expressions that are a part of the human being, it always has been, always. In the earliest human remains you find ornate objects and sculptures, we are art. The early people believed that whoever could make images was magical, it was magic to be able to make a horse on the cave wall. They were absolutely right, it is magic.

I myself like to use many different techniques in my creations and after taking the 2 year Craft program at Ålands folkhögskola, I can add different crafts to my toolbox. Right now I'm working on an exhibition here on Åland in November together with an artist colleague. There will be techniques such as watercolor, acrylic, ceramics, fabric and metal.
I am very much looking forward to being Åland's regional contact for Konstrundan and to being able to contribute to getting more art in to peoples lives.