Art assignement for everyone!
On Art Friday 2.9.2022 we released an art assignement for children. This years artist is Anna Semerdjiev!
You can also do the art assignements from previous years! Take out brushes and water colors and let the water color artist Anette Gustavsson inspire and guide you! Or get inspired by last years assignement with Camilla Forsén-Ström and create a royal portrait!
ADD SOME COLOUR To KONSTRUNDAN 2022!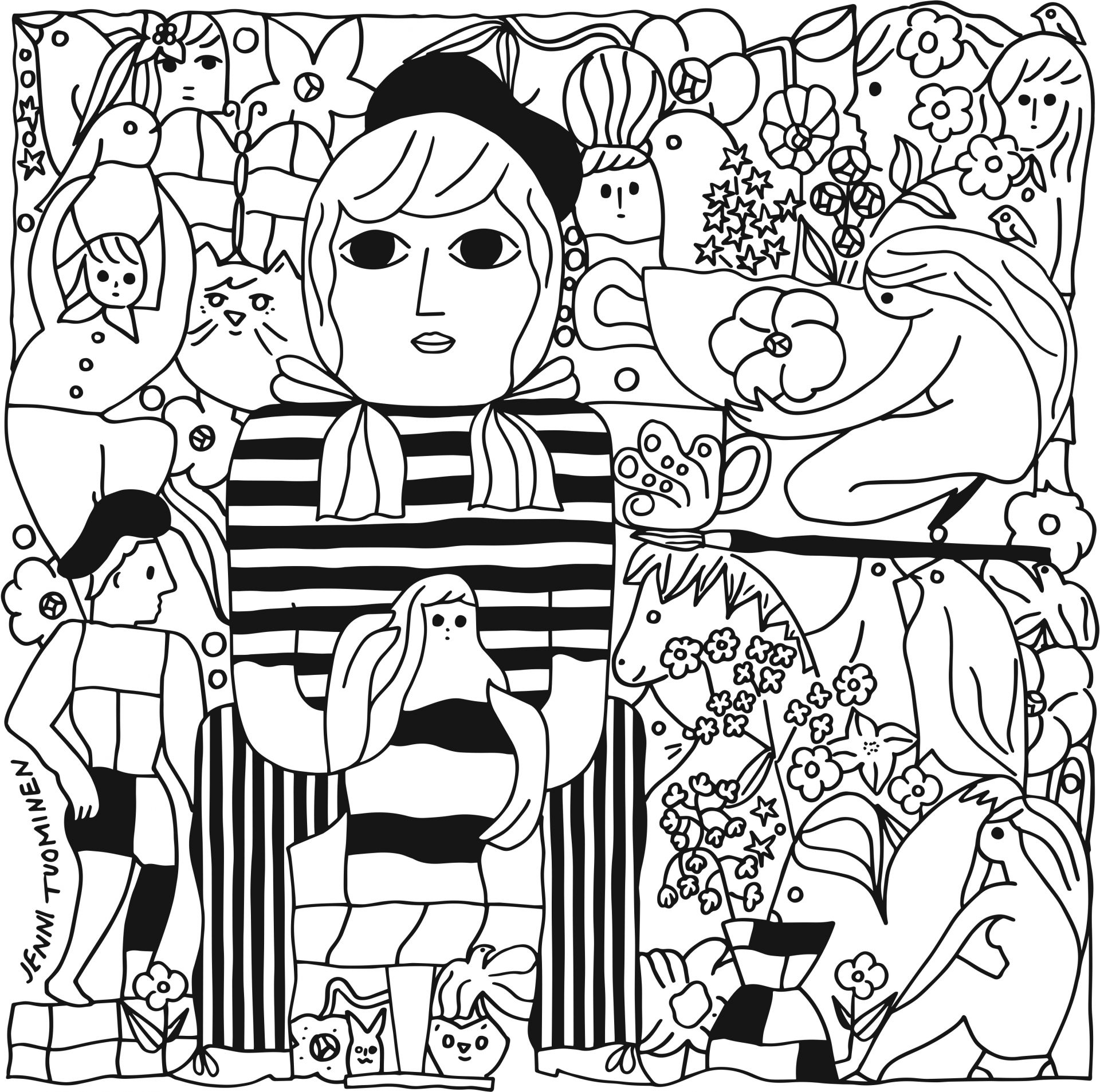 The illustration for Konstrundan 2022 is by the Porvoo based illustrator, artist and designer Jenni Tuominen! Jennis work is fun and quirky and awakens the imagination.
Jennis design for Konstrundan invites you to colour the illustration to your liking. By the words of the artist herself "I immediately thought it could be a black and white drawing, constructed from many elements and forming a surface-like pattern that can be coloured in."