PROJECT MANAGER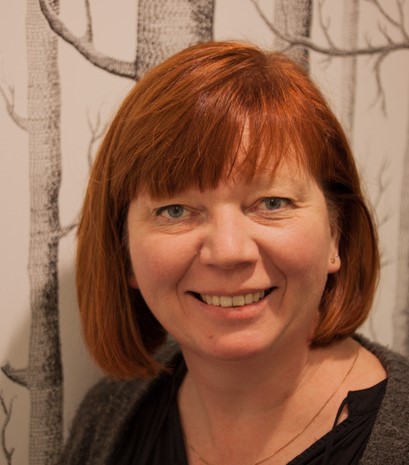 Martina Lindberg began working as Project Manager for Konstrundan in the autumn of 2019. As Project Manager she is in charge of the overall planning and realization of the annual Konstrundan event.
Martina has a versatile background and loves to take on new challenges. Her background is in pediatric nursing, yet her path has led her into more creative fields. Martina worked as a blacksmith in Fiskars Village for some years, and then took on the role as General Manager for the Cooperative of Artisans, Designers and Artists in Fiskars, where she worked over ten years. After this she free-lanced for another ten years, managing various projects. The biggest assignment was as Operations Manager for the War History Association in Västnyland during their refurbishing of Hanko Front Museum.
When Martina moved to Pargas in 2019 she happened to see that Konstrundan was looking for a new Project Manager – she applied and was chosen for the job. Even if Konstrundan itself only takes place during one weekend in September, there is a lot of work to do throughout the year! Martina enjoys working for and together with Konstrundan's many talented and creative artists.

Outside of Konstrundan, Martina is the conductor of two local choirs; Pargas Damkör and Nagu Sångkör, and she also plays piano, accordion and cello.
Photo: Martina Lindqvist
SECRETARY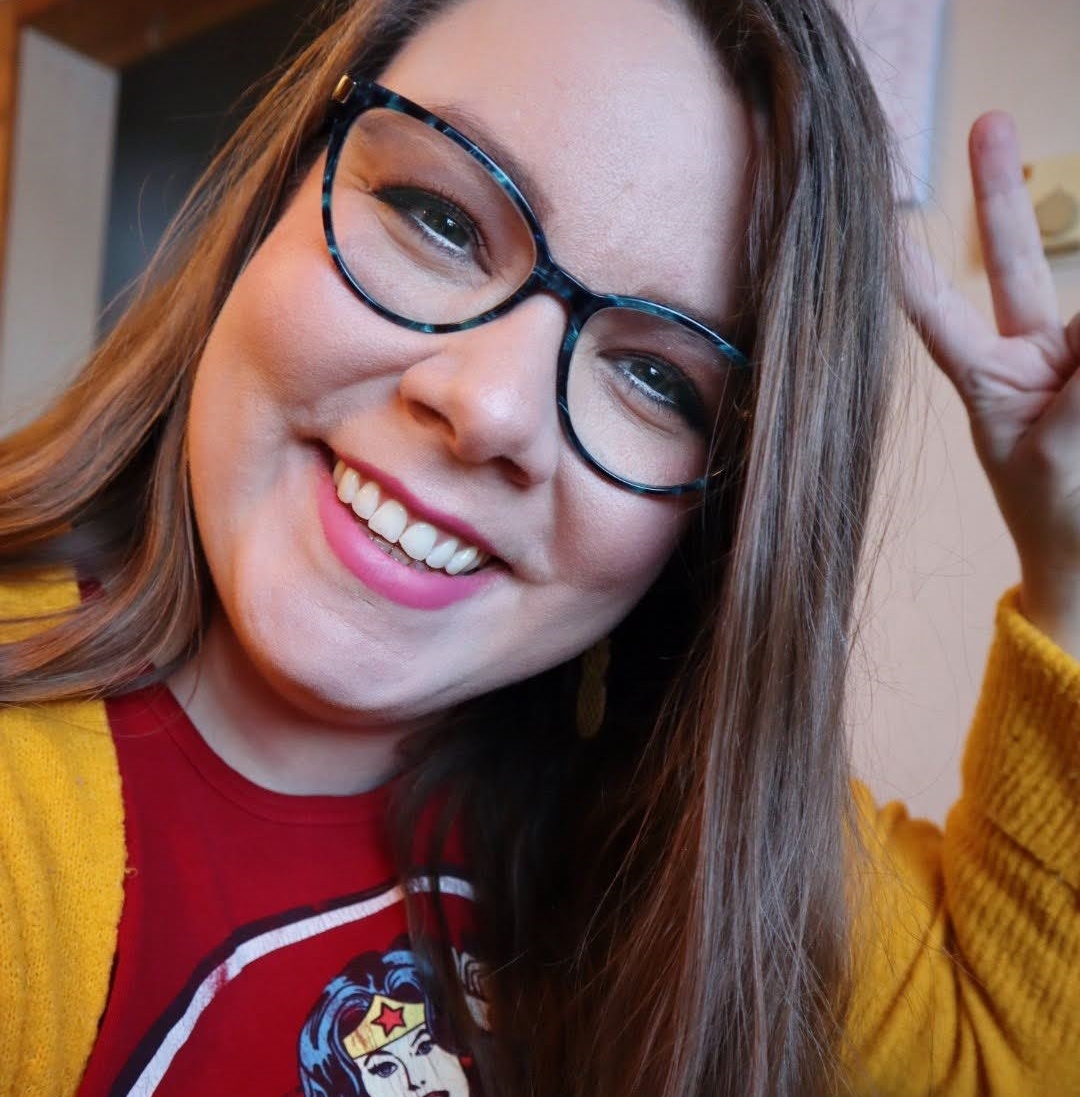 Veronica Svenskberg started in October 2021 as Konstrundan's Secretary. Veronica has extensive knowledge of the cultural field within the Swedish speaking parts Finland and has a Bachelors degree in Cultural Management from Arcada UAS. She brings experience from a background in choir music and amateur theatre as well as from working within associations. Communication and development work are close to her heart. Her tasks in Konstrundan are to help the Project Manager keep track of all loose ends and work closely with the Regional Contacts.
REGIONAL CONTACTS
Eastern Uusimaa
Leena Stolzmann has been regional contact for Konstrundan in Eastern Uusimaa for 15 years, from the beginning of Konstrundan.
Her journey into the world of art started in Turku, Turun piirustuskoulu in the seventies and continued after some time in Western Uusimaa to Porvoo where she functioned as the headmaster for Porvoo artschool for 35 years.
Konstrundan gives a beautiful opportunity to become familiar with art and the artist in the vironment where art is born, in a fascination world, that gives us joy, hope and takes us to new dimensions.
Greater Helsinki
Ida Taavitsainen has been Konstrundan's regional contact for Greater Helsinki since 2020. She has a master's in photography. In her art she's interested in questions of memories, family relations, distance and closeness. She mainly works with analogue photography and has also acquainted herself with alternative processes. Ida's work has been shown in Europe and Asia and she has published a photo book. Besides making art, Ida works with all sorts of projects within arts and culture.
Western Uusimaa
Jani Anders Purhonen, born and raised in Tammisaari, has been Konstrundan's regional contact in Västnyland since 2019 and has participated together with Eeva Rönkä as Konstrumpan. As an artist, he is interested in researching unconventional and collective workmethods that lower the threshold for coming together. Jani is currently active with public bread ovens in the project Bread Omens and the co-founder of art initiative Bebetton.
The Åland Islands
Konstrundan's representative for the Åland Islands is Leila Cromwell-Morgan Lönnroth. Leila has a passion for art and believes that art is so much more than art pieces and exhibitions. Art also serves as a gateway into the human consciousness and as a tool to enhance the well-being of the viewer and artist. The Corona pandemic has had a large impact on society in general and the cultural sector in particular. We need art, now more than ever.
Leila is the owner and manager of Galleri Skarpans, a contemporary art gallery that after over 20 years in Mariehamn is relocating into new premises in the countryside. The "new" Galleri Skarpans will be opening in the stables of Kvarnbo Pensionat in Saltvik, an exciting cultural hub combining art, music, wine and food.
Photo: Leila and Nanna Sjöström art "Vallmo"
Ostrobothnia

Ostrobothnia
Nicole Hjelt is the regional contact for Ostrobothnia.
"I grew up in Grankulla and I'm a second year art student at Novia in Jakobstad. In my creating, I work mainly with self-portraits from different perspectives with themes around philosophy, psychology and anthropology. Visual arts and theater are my big passions and I am also a make up artist and prop maker. In addition, I also write a lot of poetry. I am very eager to start working as a regional contact for Ostrobothnia and look forward to the coming year! This is going to be a fun!"
Northern Finland
Ami Avellán acts as regional contact for our newest region, Northern Finland!
Jewellery has taken Ami around the Nordic countries, from Western Uusimaa via Sweden and Norway to Lapland. Ami has studied up to a Master degree in jewellery art, worked as a goldsmith in Norway and as a teacher in goldsmithing, both in the south and north of Finland. In her company, Ami Avellán Jewellery, she designs and manufactures silver jewellery in her workshop in Inari.
"Konstrundan is a very well organized event. For a very small amount of work the participants get visibility all over the country - additionally in three languages and through many different channels! Having participated in Konstrundan since 2010, I know that it works smoothly. Therefore, I want to expand the event to include the whole country, especially in the northernmost parts. Like the cherry on the cake, Konstrundan is arranged in the finest autumn color season, the ruska time"
the board
Konstrundan is directed by a board which meets a few times a year to evaluate and develop the event. The board is presented with the feedback from visitors and participants, and they plan Konstrundan's future accordingly.
The members of the board are from different relevant fields and areas in Finland in order to guarantee diversity and a variety in perspectives. Projectmanager Martina Lindberg summons the board.
---
Members of the board in 2022
Maija Albrecht, graphic artist, Degerby, Western Uusimaa
Sebastian Jansson, designer, the Helsinki region
Eliisa Riikonen, executive director of Åbolands hantverk, Turku region
Hanna Wiik-Rosenqvist, artisan, The Åland Islands
Johan Sandås, artist, Ostrobotnia
Leena Stolzmann, principle, Porvoo Art School, Eastern Uusimaa
---
THE JURY
The members of the jury are experts in art, handicraft and design. The jury is anonymous and does not comment on their decision.
Evaluation report 2021 [PDF]