Crawling insects and blossoming flowers cover the fabrics Erica Törnroth prints in her studio on Brändö in the north-eastern part of the Åland archipelago. At the moment, Erica is working on illustrations of insects that she studies in nature. I'm lucky to be living surrounded by nature, and the sea is fascinating and a constant source of my creativity, says Erica. "I am positively affected by living here and I don't think I would get the same peace of mind in a larger community or in a city."
The small archipelago municipality of Brändö has a population of around 450 inhabitants, and during the summer months, the population increases with summer guests and tourists who find their way to the archipelago. Most of Erica's production takes place during the winter months and in the summer she enjoys welcoming visitors to her studio.
Erica has participated in Konstrundan since 2014 and has many returning visitors each year. She has fond memories from Konstrundan and she especially remembers 2016, when visitors could try weaving and together they actually created a rug. "That colourful carpet is in my studio and I often smile when I see it and think back on the fun we had making it," says Erica.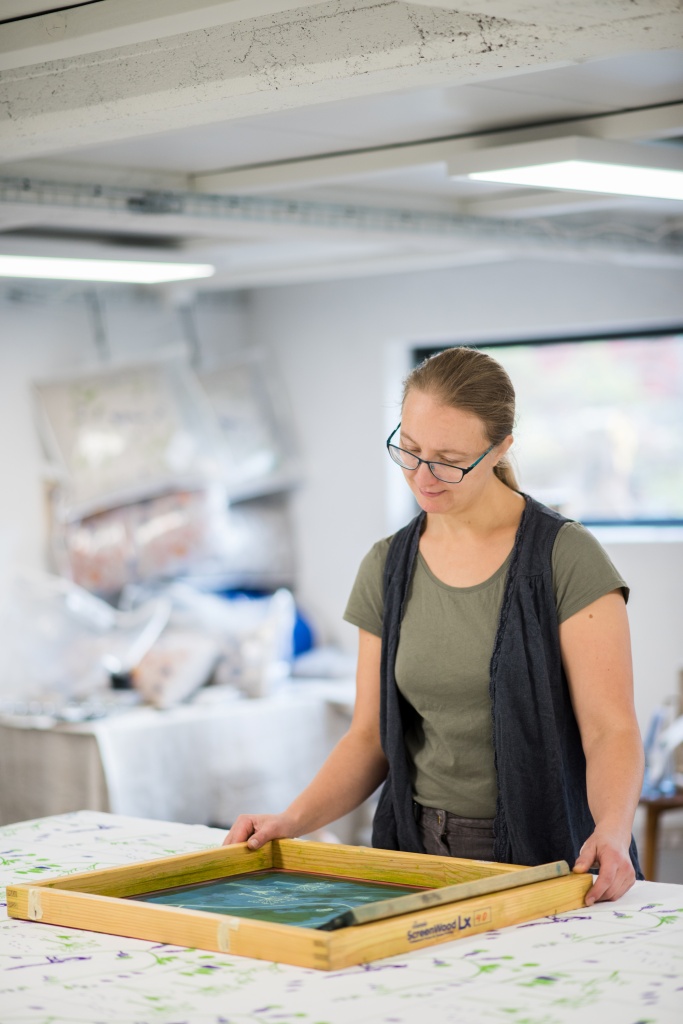 Erica's products are made out of natural materials; she wants them to be beautiful, simple and durable. "I make products that can be used every day".
My creative process always begins spontaneously, says Erica. Therefore, she usually sketches on old envelopes, newsprint or whatever she happens to find at the time. Only when the idea is clear does she continue in her sketchpads. Erica enjoys working with her hands and following the whole process from idea to finished product.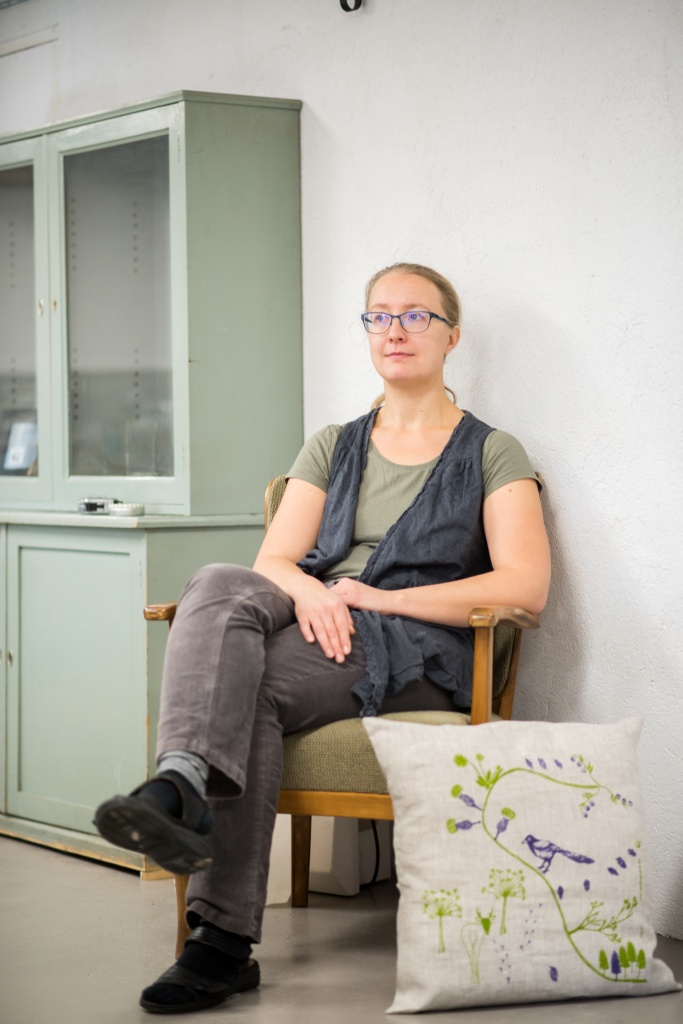 In connection with Åland's 100th anniversary celebration, Erica Törnroth participates in the exhibition "Det åländska egensinnet" shown on Åland and in Helsinki. She looks forward to Konstrundan and to welcome new and returning visitors.
Visitingpoint during Konstrundan 2022
27. Erica Törnroth - Ege T Hantverk
Directions
-From mainland Finland with ms. Viggen from Gustavs approx. 30 min, 10 km, left 10.5 km, intersection drive straight ahead 250 m, right 160 m and you have reached your destination.
-From the Åboland archipelago, Houtskär Roslax, ms. Karolina, Torsholma 600 m, right 250 m, right 160 m and you have reached your destination.
-From Åland with ms. Alfågeln from Vårdö, approx. 2.5 h to Torsholma, 1.4 km, right 260 m, right 90 m and you have reached your destination.