Pia's father was a ballet dancer at the Helsinki Opera, and as a teenager Pia also wanted to become a dancer. She took a few dance classes, but it didn't feel quite right. Instead, she took up drawing and painting, which she clearly had a flair for. The positive response brought her to the Swedish Art School in Nykarleby, where she studied painting, sculpture and graphics, and in her final year, only painting.
For half a year Pia studied textiles in Turku, thinking she could weave her pictures. But she soon realised that textiles were not the right forum for her. Instead, she applied and was accepted to study at Konstfack - University of Arts, Crafts and Design in Stockholm. After a few years on the ceramics course, she switched to glass, but the need to make pictures was strong and she switched to studying painting again.
Then came the children and in 1999 the family moved to an old family farm in Korpo, Finland. There she set up a studio for herself in the attic and since then Pia has mainly been painting. But to be able to live in the archipelago, she has also worked on other things on the side, including substitute work as a visual arts teacher and holding several art courses for both children and adults.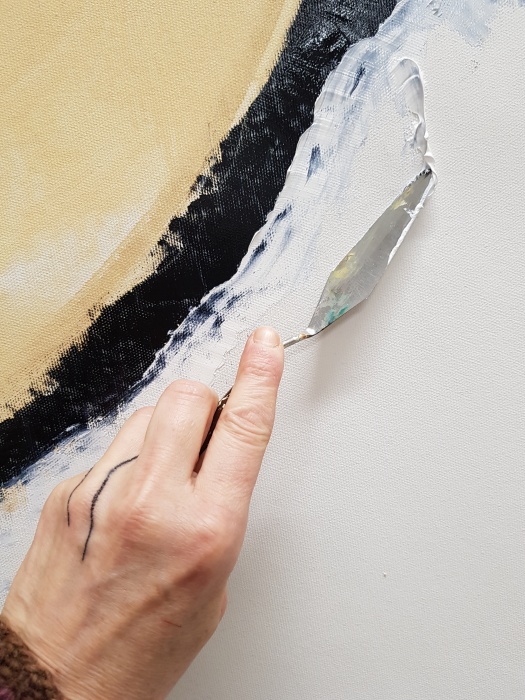 In 2008-2009, Pia and her husband rebuilt the old barn on the farm for overnight accommodation. Art has been a common thread at Hotel Nestor from the beginning. From July to October, Pia's work is exhibited there.
Today, her son William runs restaurant Back Pocket in connection with the hotel.
"In the beginning, life in the archipelago felt very lonely, but when I started giving art classes and got out of the studio and started meeting people, things got better. Over the years, many other artists have moved out to the archipelago and our joint project, the Barefoot path, has brought us together and led to active collaboration and networking," says Pia.
The Barefoot path was initiated in 2011 by five artists in the archipelago: Renja Leino, Kimmo Ylönen, Arja-Maarit Puhakka, Sandra Nyberg and Pia. The path, which is about 1 km long, is a site-specific environmental art exhibition with artists from all over the world. Some works are permanent, many works are changed annually. You can start at Hotel Nestor and walk in the forest, with your shoes on or barefoot if you wish.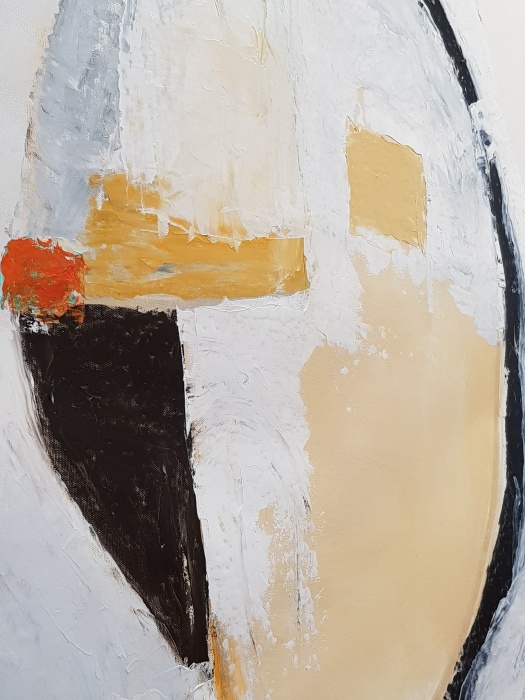 Pia is inspired by nature, the changing seasons and encounters with people. She spends a lot of time in nature with her camera, photographing formations and colours. From the photographs she makes her own compositions, which she then transforms into abstract paintings. Usually, she has a few paintings in progress at the same time. The work takes a lot of time and requires concentration to get the creative process going. When it succeeds, the painting carries itself and the original structure often results in something completely different.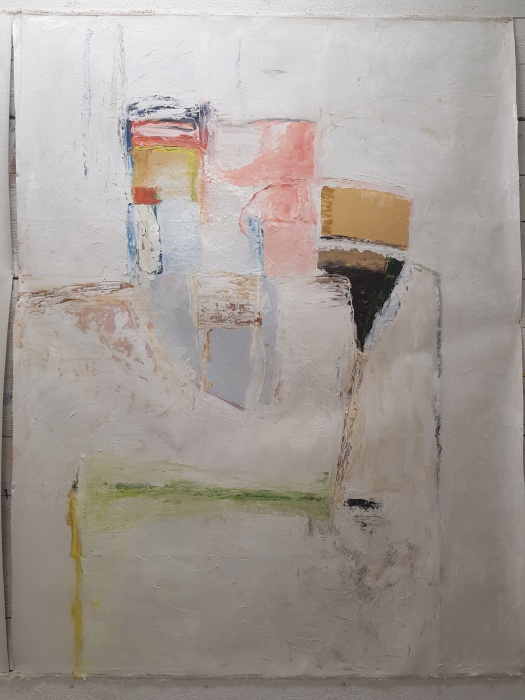 Pia paints because it is important to her. Through art she organises her thoughts and finds peace within herself. The state of the world evokes many emotions and often Pia can paint out her anxiety.
On her website piarousku.com Pia presents her work and talks openly about herself and her creativity.
Visitingpoint during Konstrundan 2022