Karin Lipkin-Forsén, Närpes
The Närpes-based artist Karin Lipkin-Forsén could easily be called the grande dame of Konstrundan - she has participated in Konstrundan every year! Karin got her studio in 2008, the same year as Konstrundan was organised for the first time, and she has participated in Konstrundan ever since. It was close that she wouldn't have a studio at all and in that case Karin might not have applied for her first art circuit either. It feels almost as faith played a role here. The studio, located on the bottom floor of a building with views over the museum bridge in Närpes, was a big investment for Karin.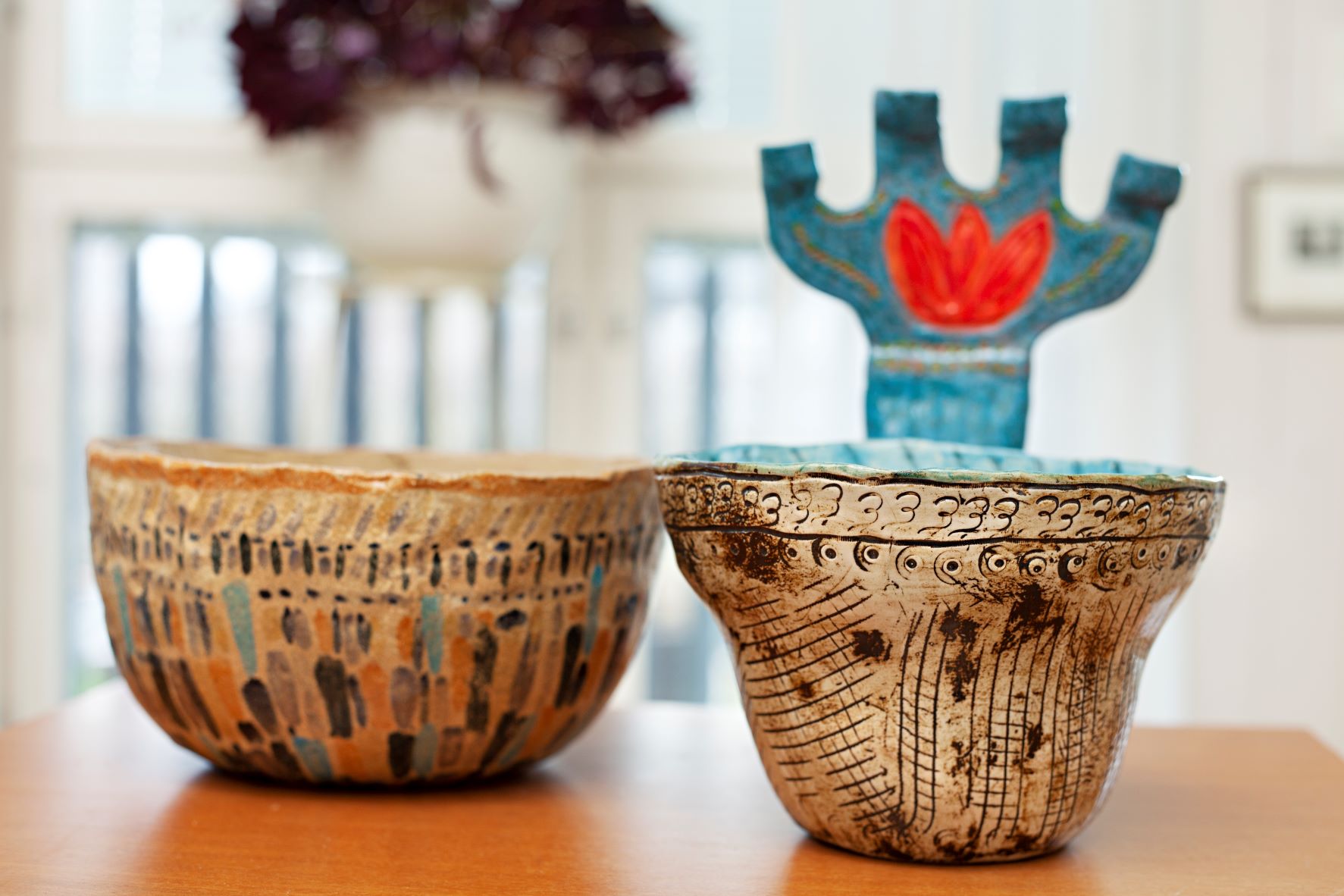 -I sold everything to have it. Then I started to doubt - can I really do this? I backed out, but regretted it and then someone else had already laid eyes on the property. Luckily the bank gave me a call later and asked if I was still interested in the place and in the end the studio became mine and now I've been working there for 14 years and taken part in Konstrundan for as many years.
Karin has always been making art, but before she became an artist she had what she refers to as her bureaucratic period: she worked, started a family and didn't have time for art other than as an exhibition visitor.
-Even if you don't work with your hands, I believe the eye can be trained, Karin says of the importance art has had in her life even during periods when she hasn't had time to create herself. During the so-called bureaucratic period Karin worked in a gift shop that also sold art materials and had a small gallery. Surrounded by all these materials she could not resist the temptation to make art herself and to use the materials she was surrounded by on a daily basis. It was here that her artistry grew. Karin paints with oil and watercolour, but her main medium is printmaking. That it was printmaking that became her thing happened because when she closed her shop, in order to focus on art, the University for Art and Design had relocated their printing department to Vasa. Karin applied for the school and commuted to Vasa for a year and got a degree in printmaking.
Besides getting to know artists, art forms and art techniques, it's also possible to buy art straight from the artist during Konstrundan. For Karin Konstrundan happens to be the best sales event of the year, even though she sometimes keeps her studio open during the summer months or around christmas and sells works through her exhibitions. The corona virus has messed up many artists' exhibition calendars and hence Karin doesn't have any exhibitions planned for this year. Every summer she's usually in a different Nordic country painting together with a group of Nordic artists she got to know in Gresleborgsskolan, an art school outside Gothenburg, but this event is also on a break and waiting for better times. Instead Karin has focused on working on and renewing her collection.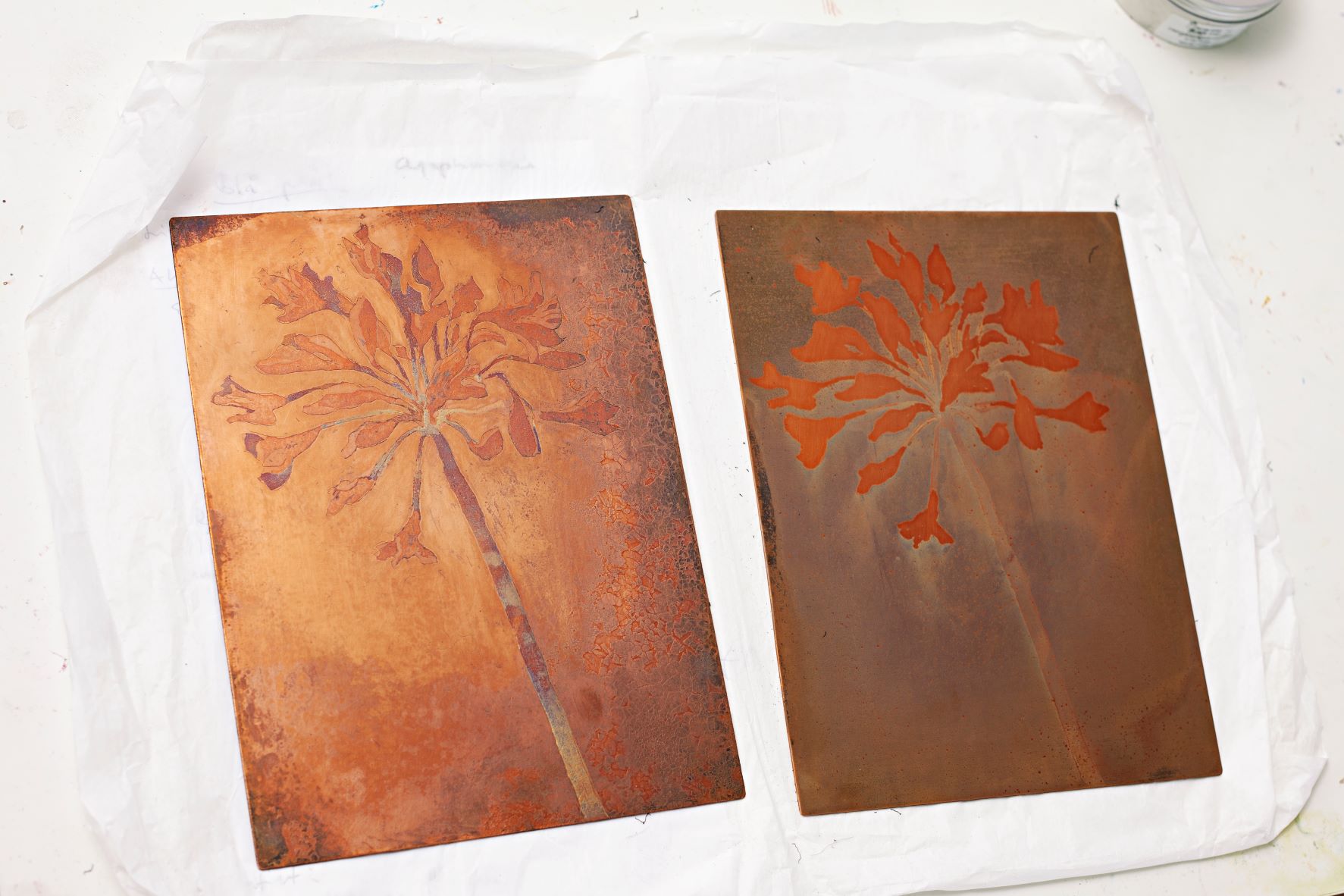 -It's fun to show something new every year! Many visitors come here year after year and I always try to have something new to show them. To be an artist is lonely at times, so it's fun to meet new people and Konstrundan is a great opportunity to do that, she says. I think all the Konstrundans so far have been equally good and I have no special expectations for this year - except that it will be as good as previous years!
That there are challenges in her work is what keeps it interesting. Karin tries to work as environmentally friendly as printmaking allows and she loves to experiment with new printmaking techniques and to create new visual effects.
-Different effects and trying to bring them out is great fun, it stops the work from getting too pretty! When I succeed in that, I'm overwhelmed, she finishes.
Text: Ida Taavitsainen
Foto: Patricia Rodas